Buster Blitz (http://smarturl.it/GetBusterBlitz) The popular Slingshot Battle mobile game, joining forces with the internationally renowned 5 cosplayer, who came to create a character in the world. Buster Blitz really
Famous players including 5, consisting of 1.Lola LittleSheep 2.Felin Firn 3.Cos Aim 4.Jiaki Darkness and 5.Yuki Godbless Who used to be a representative of Thailand to attend the World Cosplay Summit. Both 5 people have participated in the design of characters that correspond to their own personalities, preferences, styles that each person enjoys cosplay
Watch the cosplay character clip design on YouTube. : https://goo.gl/xDMoVF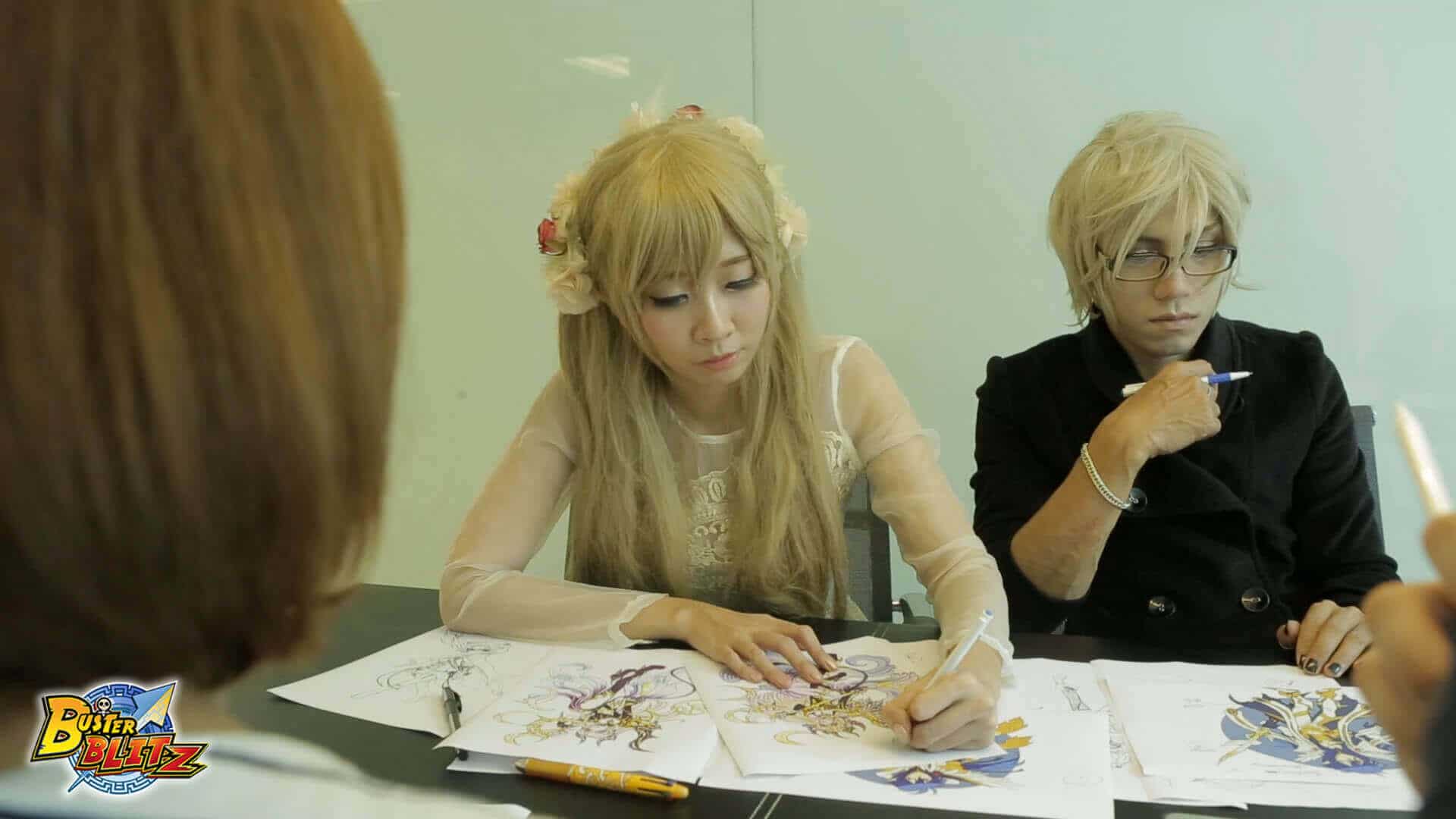 The cosplayers design their own characters in the game. Buster Blitz
Such actions It is the first collaboration between the mobile game industry and the cosplay industry. To bring real people To become a character in the game Considered a revolution in how to create characters in the game With the release of various dramas to useShoot to crush and fall.Get in the game soon
At the same time, Buster Blitz also has new cool activities to appease players throughout July.
1.July Login Bonus
Throughout July, just log in on weekdays. Get free magic stones every day, 25 tablets, including months, 525 tablets to use randomly for free. And if logging in on Saturday - Sunday Receive items, evo, characters, various elements. Huge amount
2. Clear normal quests. Get magic stones than 1,200 tablets.
To the millionaire path Just clear the 1 ordinary tower, free magic stone tower, 50, clear all towers. Get 1,250. Just play, get rich!
3. Clash of the Sea Lords
11-18 July, the Dragon Ocean "Aqua Dragon" will visit the world. Buster Blitz rushes to defeat the water element dragon. And can bring them together
Download Buster Blitz now at http://smarturl.it/GetBusterBlitz To receive many prizes And mold the team waiting for the characters from cosplayers
Download game Buster Blitz immediately : http://smarturl.it/GetBusterBlitz
Follow the news : https://goo.gl/hsrsfd
Watch the game preview : https://goo.gl/PZfdE5
Known to cosplayers 5 people
Lola LittleSheep: https://www.facebook.com/lukpud.lukpud
Felin Firn: https://www.facebook.com/FelinFirnCosplay
Aim: https://www.facebook.com/Aimcos
Jiaki Darkness: https://www.facebook.com/jiakidarkness.porngarunathikul
Yuki Godbless: https://www.facebook.com/yukigodbless