Netball Games Announced the world's largest mobile game MMORPG that everyone is waiting for. Lineage2 Revolution It discloses the information of each character in each class to benefit players. Each tribe will have different characteristics, including humans, elves, dark elves and dwarfs.
The player can choose to play with the 4 preferences. This tribe is subdivided into another 3 class, including warriors, rookies and men. And the style of fighting varies by profession. The game is officially open. 14 Jun Both on Android and iOS after receiving a lot of attention from Thai players who are anxiously awaited.
Human tribe
Because the human status is quite balanced. It is characterized by the die hard. Man is a tribe that can keep level quickly. And very effective in farming. Players can choose the most appropriate class for their style. The class of human race consists of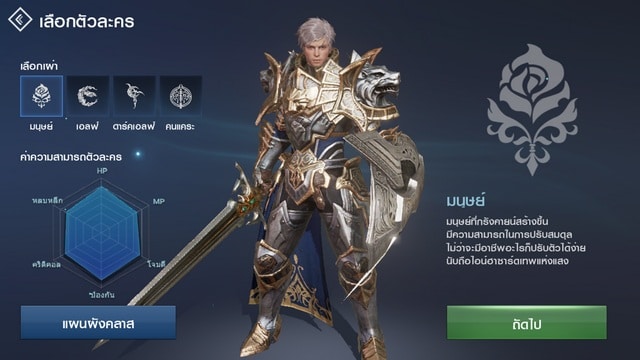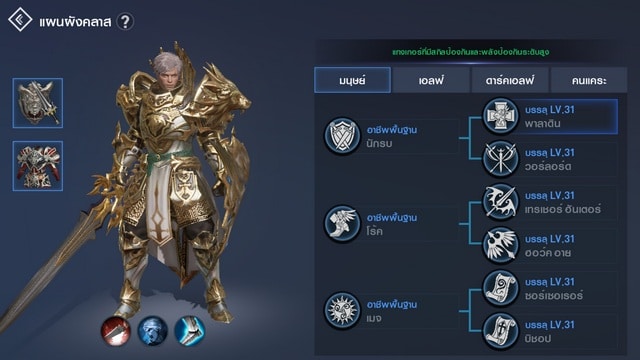 Warrior class: 2 subclass includes: Paladin The ultimate tank comes with a strong sword and shield, Warrington Long range ranged attackers. And it can survive even if it is crowded.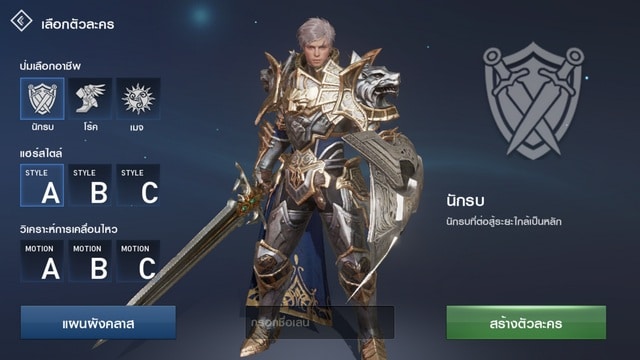 Rook class: Treasure Hunter Very basic attack power. Including agility in using knives, Eye of the Falcon หรือ Hawk Eye A tribe that can attack a remote opponent from a distance using a bow. It also attacks single enemies with precision as well.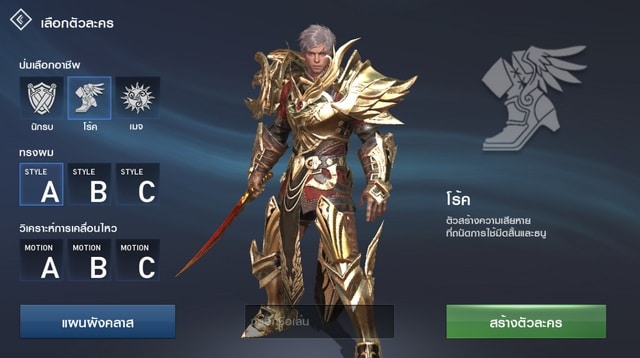 Class: จะ มี Sorcerer An expert in alchemy who can create magical powers from various elements to defeat enemies, Bishop A prominent priest, healing power. They also have a variety of protection buffs.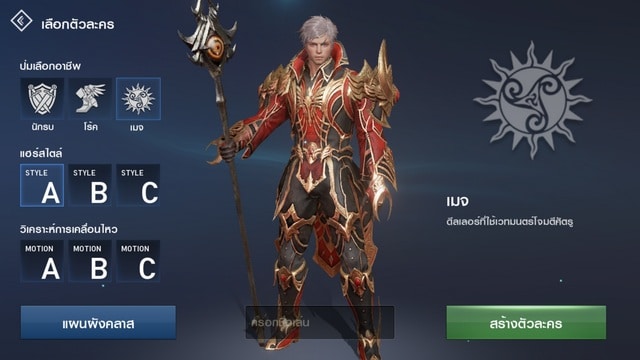 Elf
The elves are characterized by nimble mobility. And have high attack speed. In addition to the fresh look. Also featured on the remote attack. Which is effective in team battles. The class of the elf tribe consists of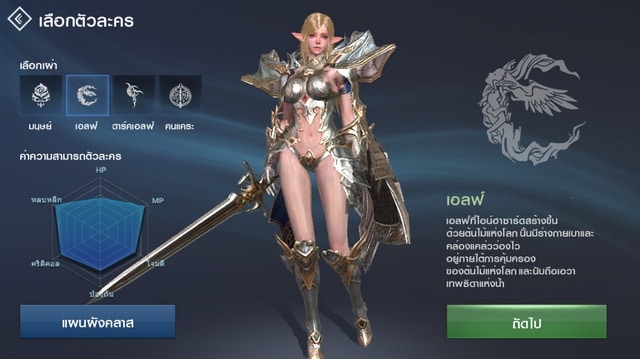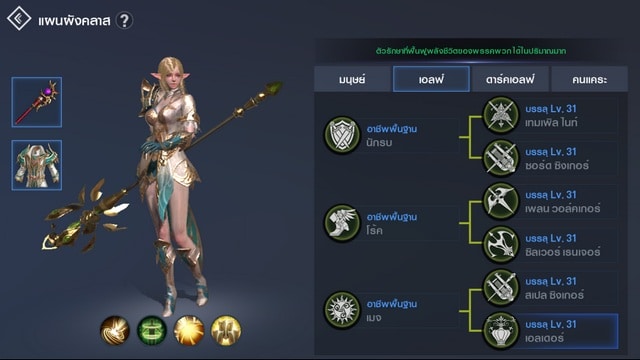 Warrior class: Temple Knight It is a tank that is suitable for PVP play, especially the Holy Shield. It will help to set up the enemy is easy. They also have the ability to speed up movement to reduce their own weaknesses, Order chiller Warriors are skilled in mid-range attacks. You can choose to use a spear or double sword as a physical weapon.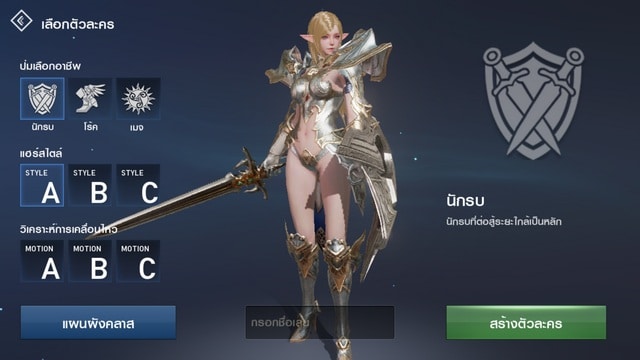 Rook class: Plain Walker The expert uses a knife. One of the sub-skills of this subclass is the Hurricane Sword Skill. That can inflict very high damage, Silver ranger The archer, who is featured in the Critical Attack. They can also easily kill enemies in the distance.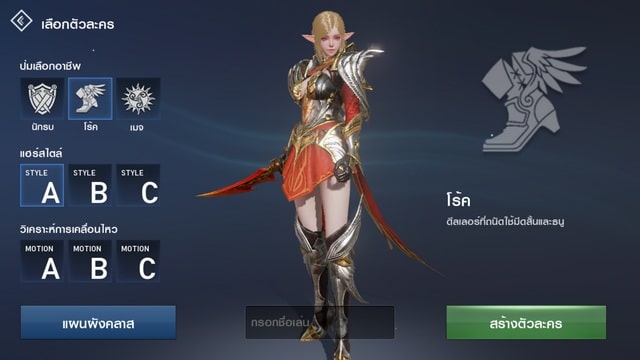 Class: Sprinkler Ice skater One of the outstanding skills of this subclass. Is a skill that can freeze enemies, and Elders The defender who has the party line support team skill. And can protect their friends from the monsters. With a powerful spell.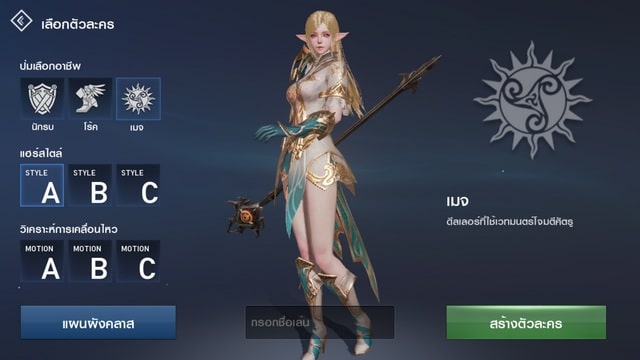 Dark elf
Dark elf is a true dark fighter. With both high attack speed and excellent speed. Players will have the fun of inflicting the highest damage on any of the 4 tribes. For anyone who likes to play PVP, this tribe is the answer. But since the Dark Elf has the lowest blood. Therefore, the risk of death if not skillful. Automatic mode can be easily missed, so players who choose to play this tribe need to have the skills to control and control the high as well as the class change is another way to help develop. Dramatize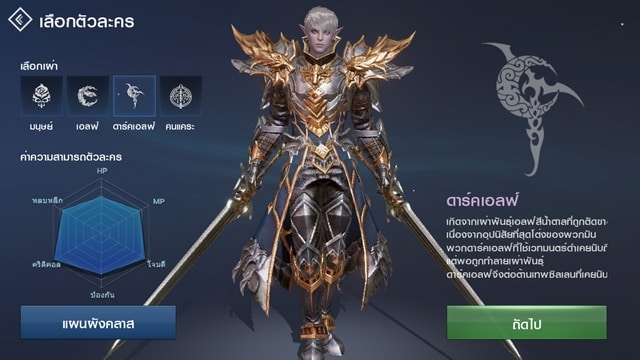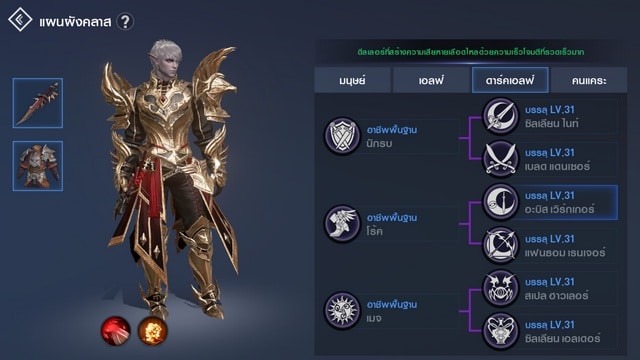 Warrior class: Blade Dancer Warriors are very active and have very high movement speed. It also inflicts high damage. Can defeat enemies in a single attack. Players can freely choose whether to use a pair of swords or spears as their weapons, and Zillian Knight Warriors with a trusting sword and a strong shield. This subclass is considered to be the highest blood tribe.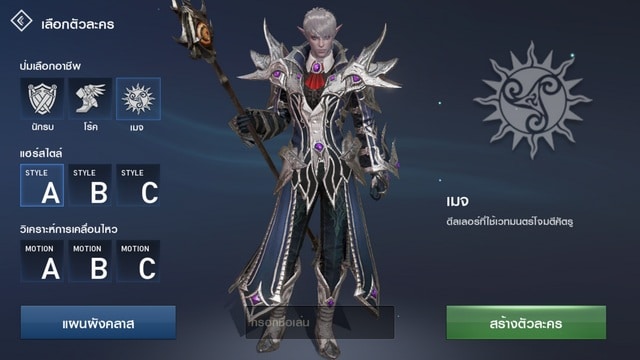 Rook class: Abyss Walker Use a dagger to attack enemies and can inflict high damage. And has a cool skill that causes enemies to stop bleeding Fan thom ranger Even with slow movement. But it can inflict great damage on ranged attacks. And for those who like the way of Superman. Subclass this class is the answer.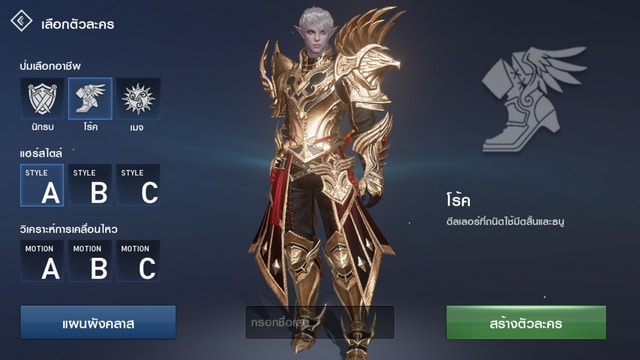 Class: Spoon Hooker True dark alchemist With both agility and high magic attack power. But with low blood pressure, Zillian Elder Supporters who support party members or clan members. Which is better for playing to help the team than playing alone.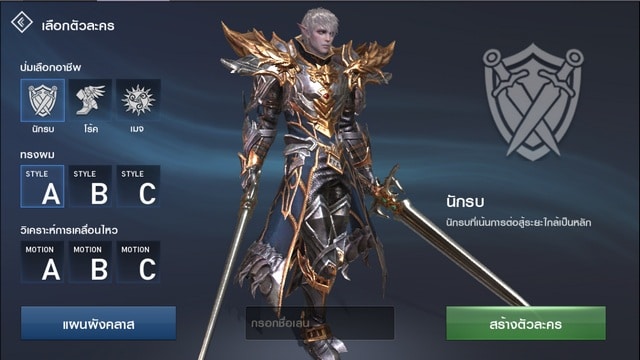 dwarf
The dwarf is considered to be the highest blood tribe among all the 4 tribes, despite their cute appearance. But after class change Unique abilities will be revealed. Dwarves have high attack power, but slow movement. However, there are also skills that increase the movement speed, such as jumping, which will allow dwarfs to keep level and drop dungeons more comfortable.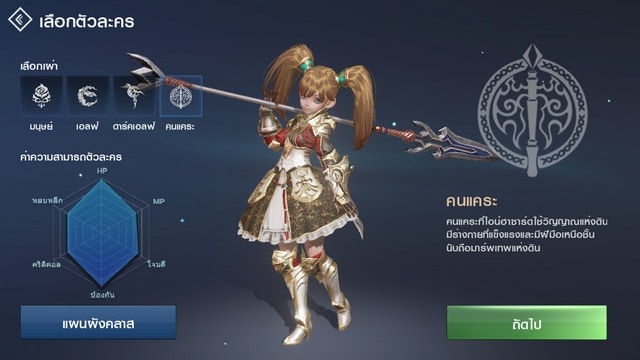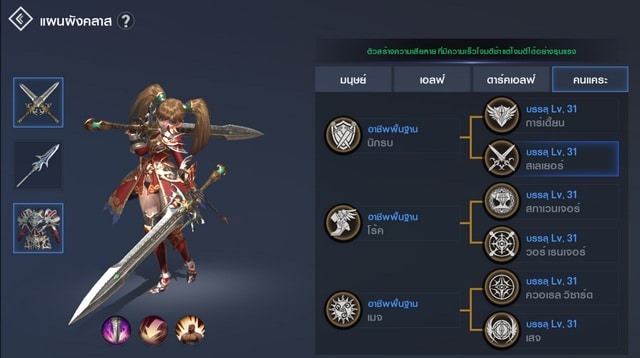 Warrior class: There are 2 subclasses to choose from. Guardian It is considered a subclass that is dead hard enough. Has excellent support skills, high HP protection, sword and shield weapons, and Layers Double Sword Warriors are able to get close to the enemy as quickly as possible in any of the dwarf subclasses. They can also attack the enemy in a single sword.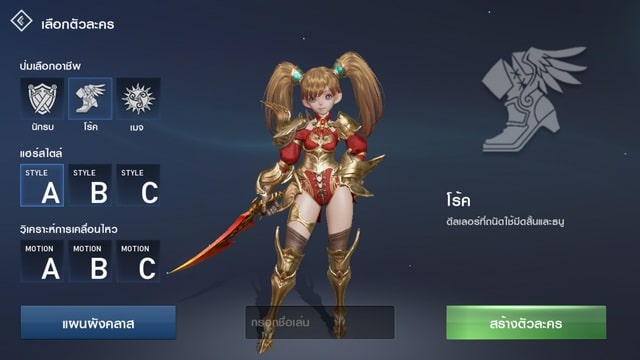 Rook class: จะ มี Scavenger Those who are capable of fighting excellence and diversity. That can support party members or clan members. And can reduce the accuracy of the enemy, too. WarRanger It has a relatively low attack power. But there are frequent attacks. Can attack at a distance with a confident bow. And skilled in trapping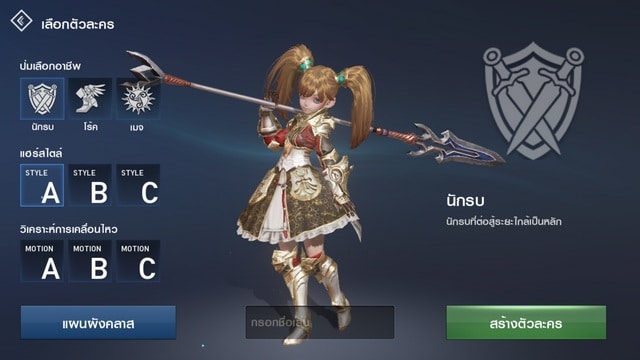 Class: Quilter wizard Highly protective and high HP can deal equally well with far and near distance, which is very useful at farm time, and Sage It is a subclass that is able to surf the world of Open Field is carefree. Because of the ability around the heal buffs and debuffs. Including fighting skills.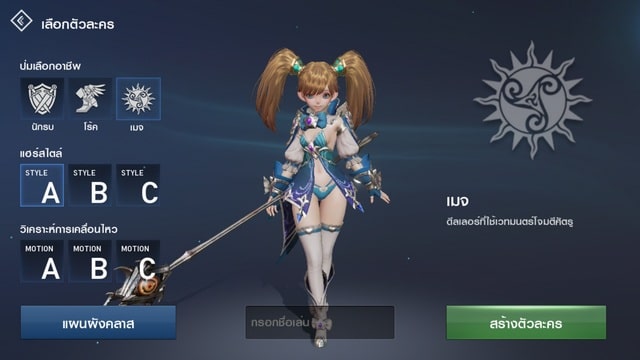 In addition, NetBlade also discloses tribal character selection information and classes. Lineage2 Revolution Make it easier to see in video format. Can watch at
The game is open for pre-registration on the website (http://lineage2-revolution.com/th) Special pre-recorded promotional video dubbed Thai The voice of Thai by the young man very talented chakrit name can see it at all.https://www.youtube.com/watch?v=kxdVFJ-MHpI)
Those who pre-register will receive adena up to 150,000 and Dior 1,500 pieces immediately after the game is open to play. Can keep track of news and new mobile game information. Lineage2 Revolution More on the official Facebook page (https://www.facebook.com/L2RevolutionOfficialTH)