After the fans Waiting for a long time in the end Plan B Game The major producer of Out Of Home Media in Thailand has announced the launch of the latest mobile games such as SAMKOK MOE Mobile game with RPG style, Three Kingdoms style, Moe style
Open for serviceUnder the special cooperation of 2 companies between "Plan B Game"And"Penguin Knight Co., Ltd"Is available for download at the same time today on Google Play and will be officially released on March 16 at 11.00:XNUMX am local time in Thailand.
Samkok MOE Is a horizontal game RPG 2D graphics with features of setup for skill combos. Players will take on the role of adventurers from different worlds and go on adventures with cute characters and
Story worth following And met with legendary warlord, whether Lipo, Cao Cao, Liu Bei, Guan Yu, Zi Long Various characters for us to collect along withHigh definition graphics, Japanese voice overs,A variety of features, including dungeons, World bosses, and more are waiting for players to experience.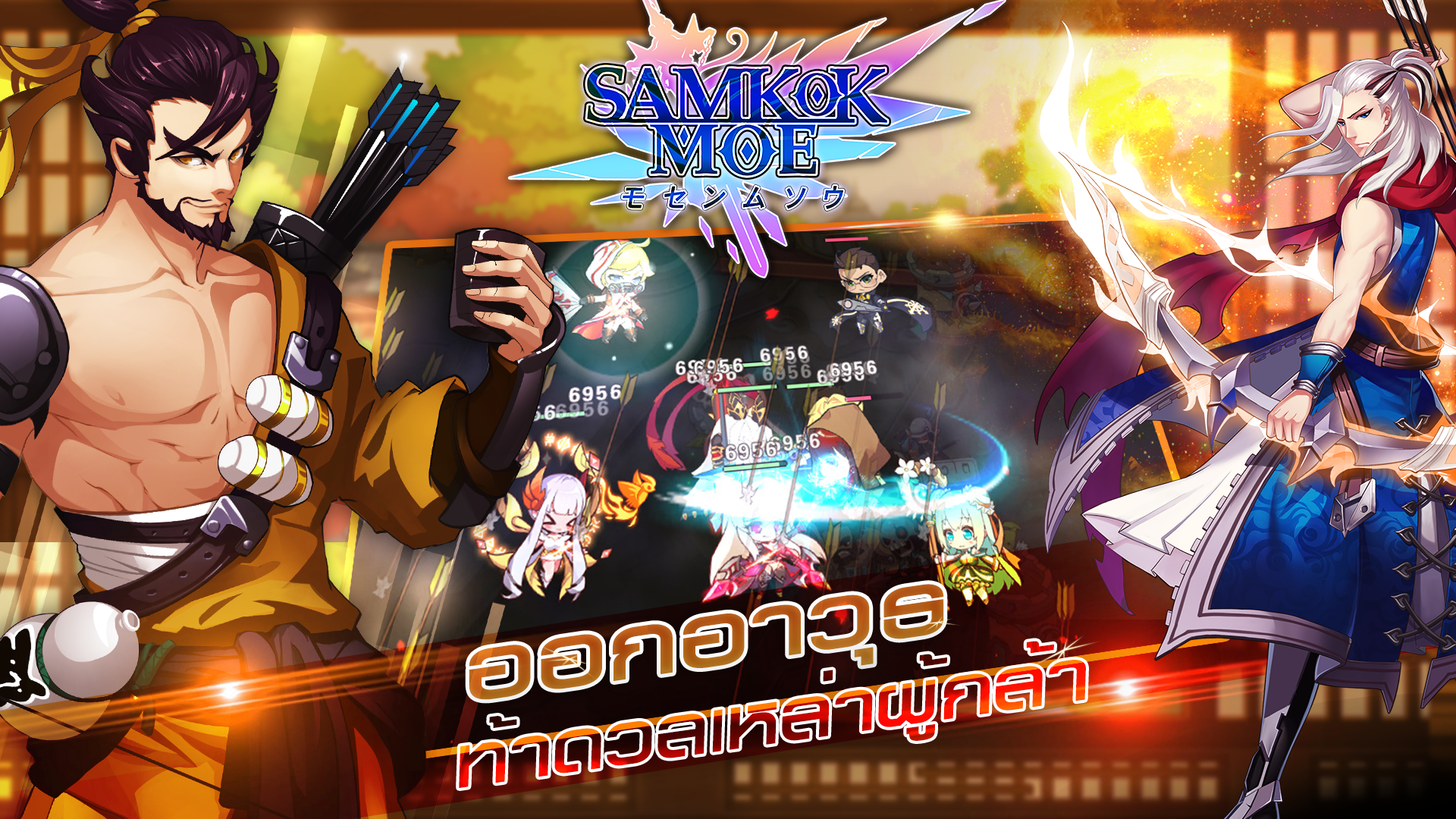 To celebrate the official game release For pre-registered players, the game is over 1 people. SAMKOK MOE Come with special activities, full of promotions, activities for players to enjoy with the collection of characters up to 2 activities.
1. First top-up activities Receive SSR military leader "Zi Long", first top-up How much to add, get it now.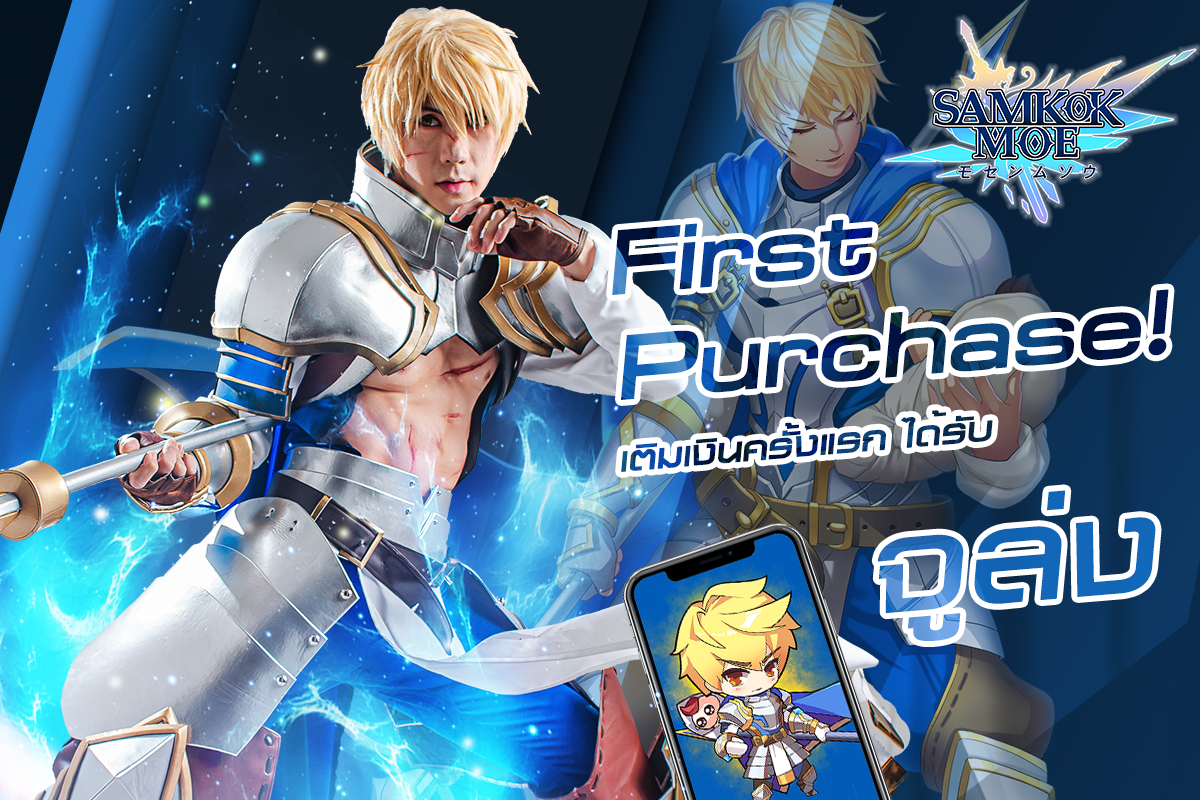 Login continuously for 14 days, get 2 SSR military generals
Activity details
Complete login on the specified date. For a total of 14 days, receive the military commander SSR Zhang Fei Zhang Burr and many more prizes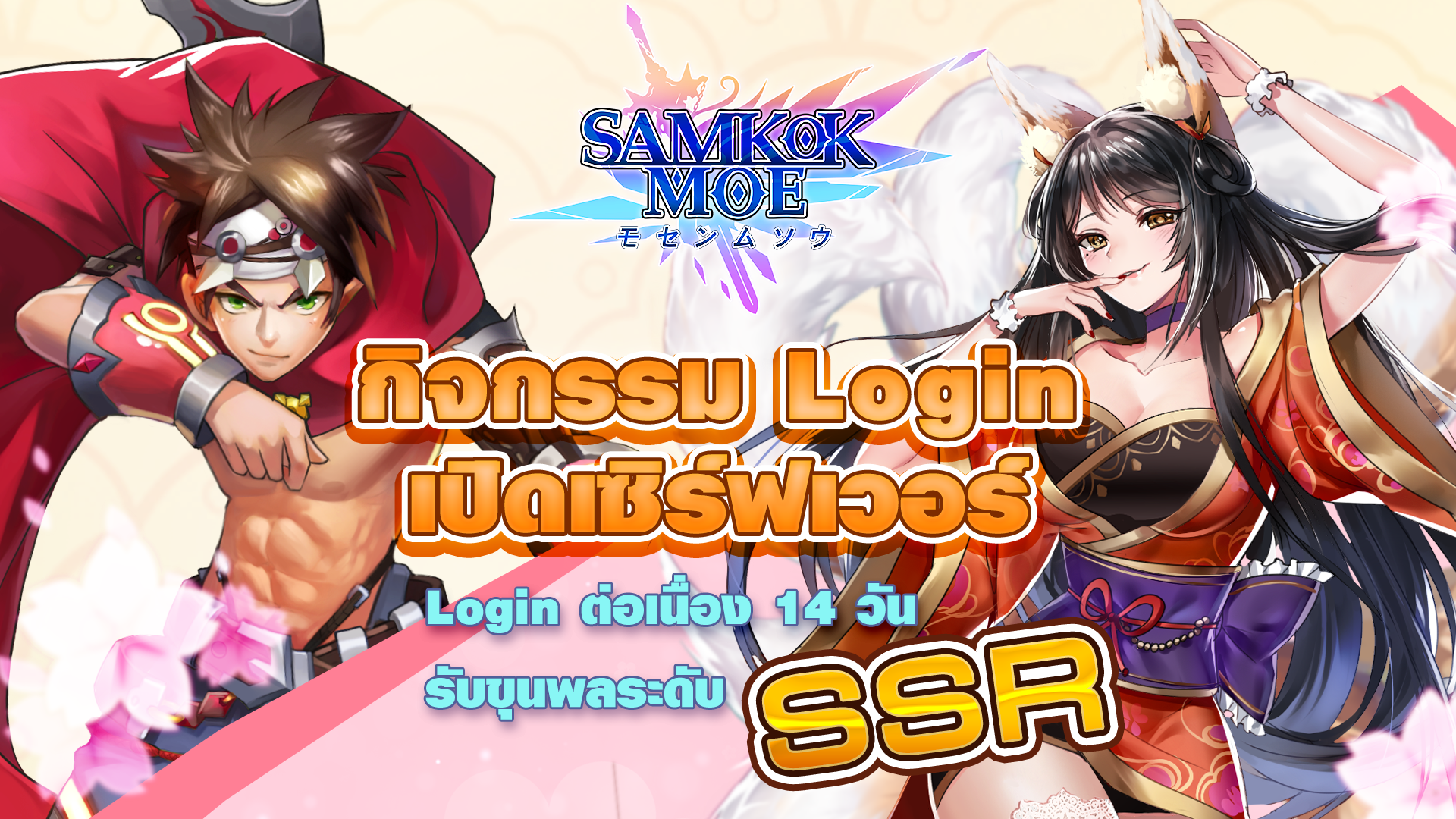 Come to play the role of strategy Lead the cute little soldiers to the battlefield Moe
The game is now available for download on Google Play. Further information and details about the game can be found at Facebook Fanpage
* IOS coming soon