Dream Kingdom Turn-based RPG style game with fun from the Game Dreamer camp that is open for pre-registration and special items before anyone else. Just register and get it. Pre-register specials on the dayThis will be the wing of the sword · Gold (purple level), Bruce fashion dress Lee (green level) and Gold * 100000 permanently !! And more than that When members click Like FB fan page as specified Will receive many reward items, raise the server See details from the picture.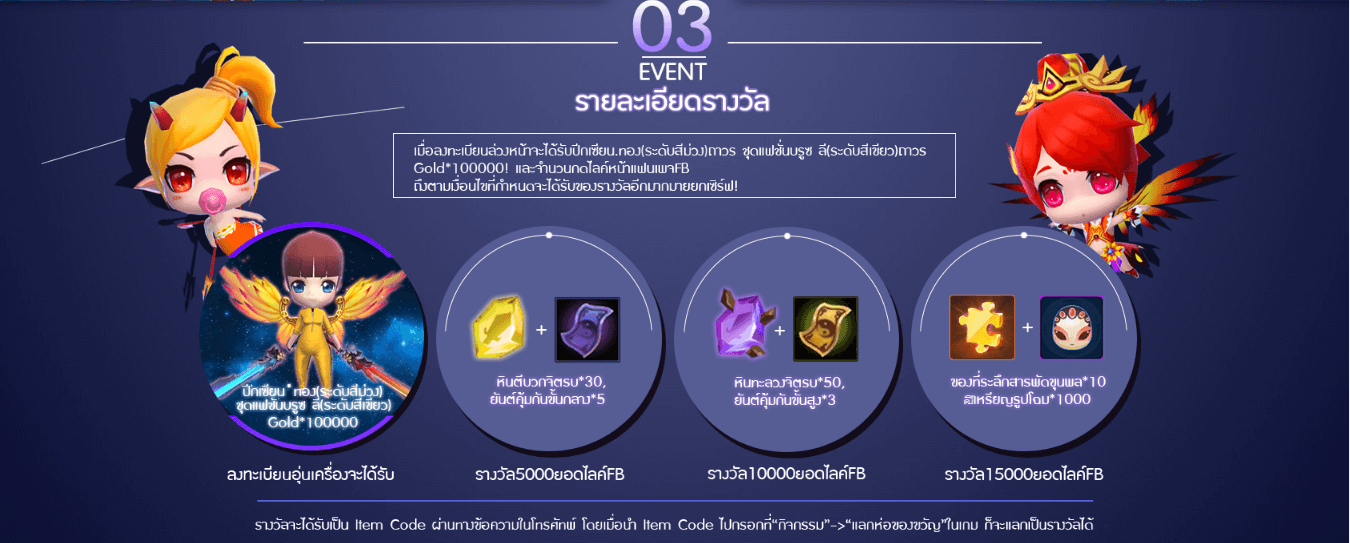 The activity starts from today until the day that 22 has. 8 when 23.59
The prize will be sent to the team via SMS and E-Mail after the game is open.
Follow the news at the Facebook page. Dream Kingdom