Don't be surprised if from now on you will hear the sound. VJ Kitty Live Strange sound because now Kitty Live Have a game Kitty Run Live game, live with voice control, fun to play, just VJ shouts at the phone. And adjust the tone To force Kitty to jump through the mission Easy to play and very fin
In addition to the fun of voice control The picture is still pretty sharp. With the protagonist of the game, "Kitty Cat" being played by the players just shouting at the screen and Kitty will move forward Or jump up high And jump over the cliff The more players shout, the more loud the kitty will jump higher as well.
And when VJ jumped over the cliffs and obstacles The audience can join in the fun and send gifts to support the VJ by adding only the MOL channel. There will always be good promotions that can be tracked at www.mol.com
Download at
Play Store: https://play.google.com/store/apps/details?id=com.kitty.android&hl=th
App Store: https://itunes.apple.com/th/app/kitty-live-broadcast-anytime/id1124877782?mt=8
More details at
www.facebook.com/Kitty.live.th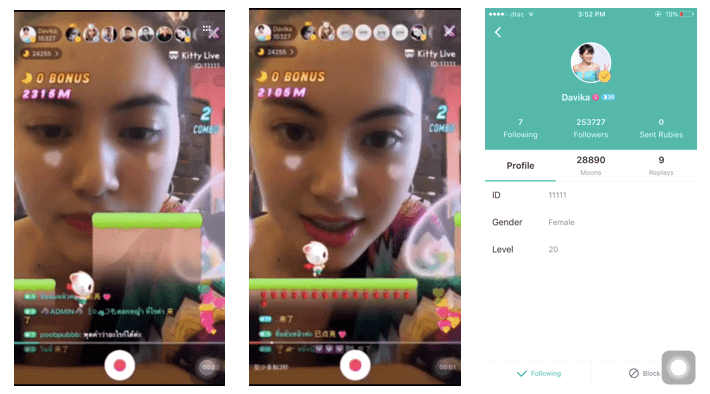 New Davika still plays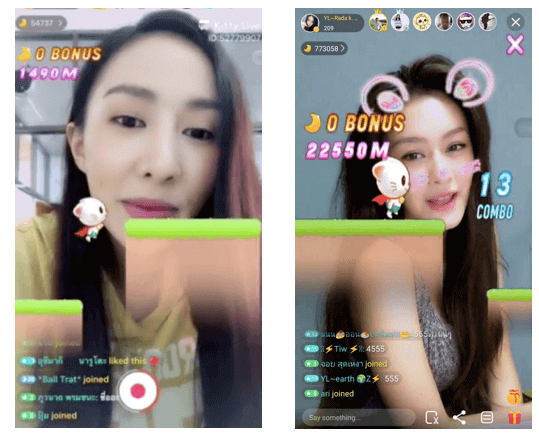 Those VJ girls can play and compress clips to share with friends.