Another legendary 3 faction that comes to us to touch each other again. Loong's Offspring Mobile Games Three Kingdoms Card Game 3D RPG Game Camp GameMoreFunClose to have fun in the round. CBT since 27 FEBRUARY - 5 MAR 2560 This is the only Android version. All data will be reset.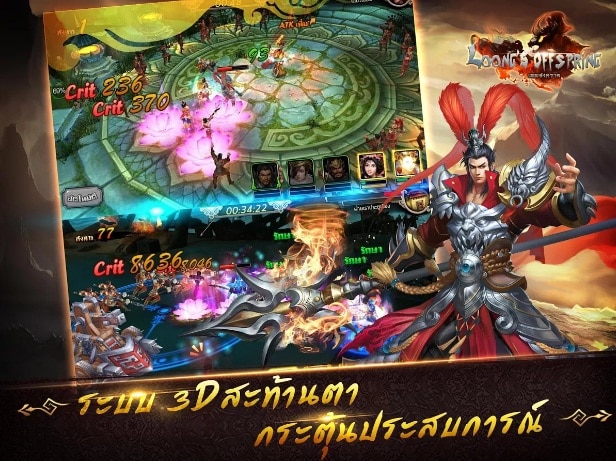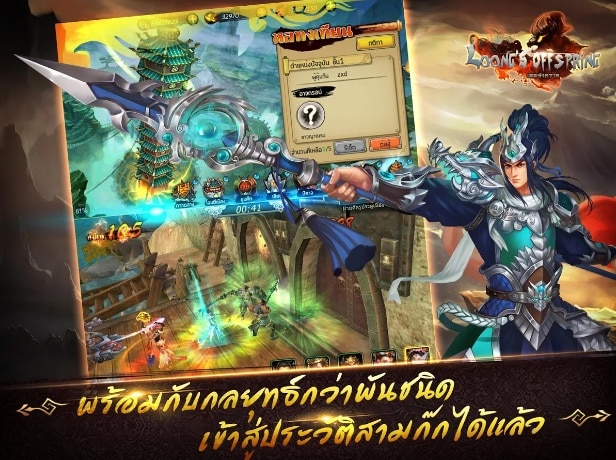 Loong's Offspring A card game based on the Three Kingdoms RPG style, you can battle the warriors of the Three Kingdoms 24 hours.
Highlights of the game.
How to deploy military style varied. Each one has different skill states and features. You will be helped by the long hair. You will be able to defeat the beauty queen and the warlords in the Three Kingdoms. Obey your command without complaining!
The 3D system evokes the eye-catching experience.
3D is the best CG show debut. Full of spectacular scenes Ready to give you a beautiful picture. There are many saga fighters in the same screen. Easy to play with spectacular effects. Explosive fun to break the world!
Many skill games. Waiting for you to touch!
Mobile RPG-style fighting game that creates the most fervor in Thailand! With skill, many eyes, fire, destruction of cities, forests, flesh, pool, lightning, destruction of iron, water, fight the soil. Ong, no artificial, etc. EFFECTS To the most beautiful The most exciting battle in history begins every day!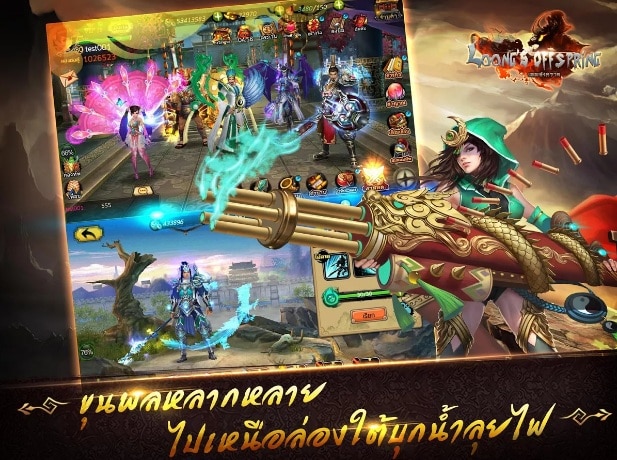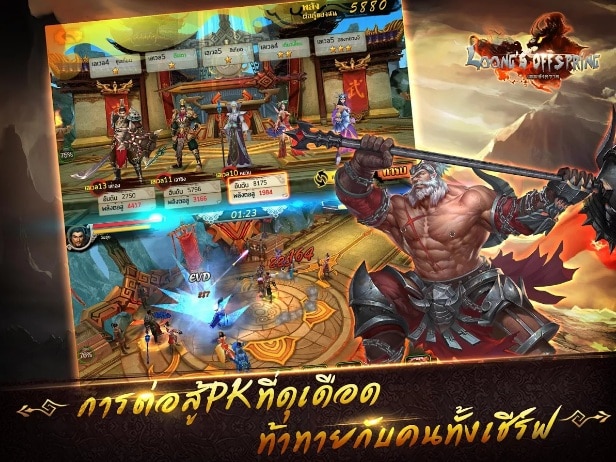 Three Kingdoms fans must not miss. Follow more details at Loong's Offspring
Link load game

👉Android: http://bit.ly/2lVOsAB

👉APK: http://bit.ly/2lVURfd