Three Kingdoms disciples wait a little longer because a few days Loong's Offspring Will open the Open Beta as well and to celebrate the new game The war god-Loong's Offspring Close to opening OBT On 10 this March and with a good response from the teamThe war god-Loong's Offspring Have prepared a surprise for all the military commanders Just click the website > Here < And pre-registration will be able to receive the Item Code, events that are worth 600 baht, and still have the chance to be a lucky winner to receive True Money 300 baht camera card Nikon (P900s) iPhone7 (32G)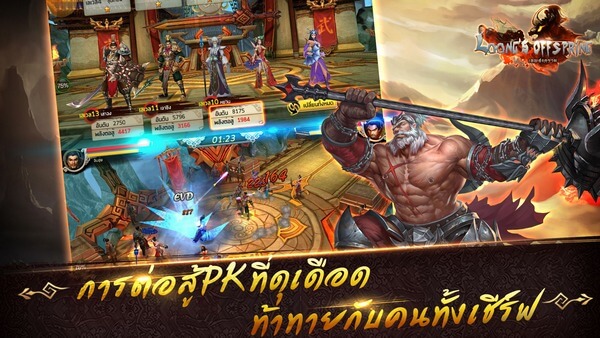 [Activity period] From today until 9 Mar 60 23 time: 59
[Advance registration procedure]
Step 1 Click website > Here <
Step 2 Click the button <Register now>
Step 3 Enter email
Step 4 Press the <Register> button to receive the Item Code that is worth 600 baht.
After the steps that 4 has already registered in advance Later, the teamLoong's Offspring Will randomly select the lucky players as the number of 30 people. The prize that the team prepared for you to receive is as follows.
1. True Money 300 Baht 20 Card
2. Nikon Camera (P900s) 6 Camera
3. IPhone7 (32G) 4 machine
The team will post a list of lucky players 30. The person after the event finishes. How much of this fun prize can be missed !!!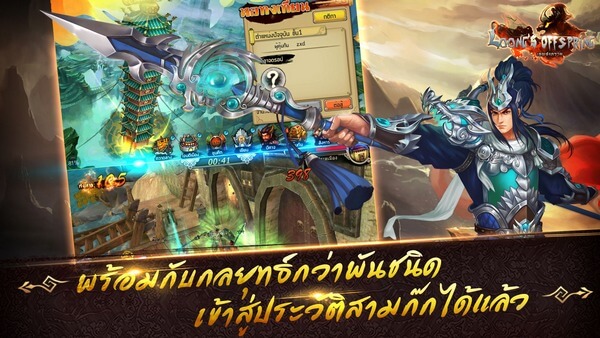 Remind the players that the Item Code is valid. When the game is open OBT, all warlords, please remember the Item Code well. If you forget any Item Code, you can check the email inbox. [The email you registered in advance. ]
Tips: If you have not yet liked the page Hurry to connect the link below Click Like and then cut the image, send the message to the admin
Mysterious rewards await you.
Facebook page: https://www.facebook.com/loongsoffspring.th/
How to use Item Code, the game of war-Loong's Offspring
For those who have received Item Code, Warong-Loong's Offspring game from various activities or promotions Can be used to get rewards
With the following steps
1. Enter the game and log in.
2. Press [Rang Val] - [Item Code] - [Enter Reward Code] - [Confirm] is complete.
3. In the game, while adding item code, the item will not be seen. To select a character and enter the game again, will receive items that are added to it.