PaKaPow: Friendship Never Ends Return as requested The best friend-crushing game that everyone has been waiting for.
After waiting for a long time Until everyone thought that it would never open Finally, PAKAPOW lands back. And this return is not the same as before Because this time comes with Pre-register registration through the website www.pakapow.com Receive prizes for server today - 22 February 2520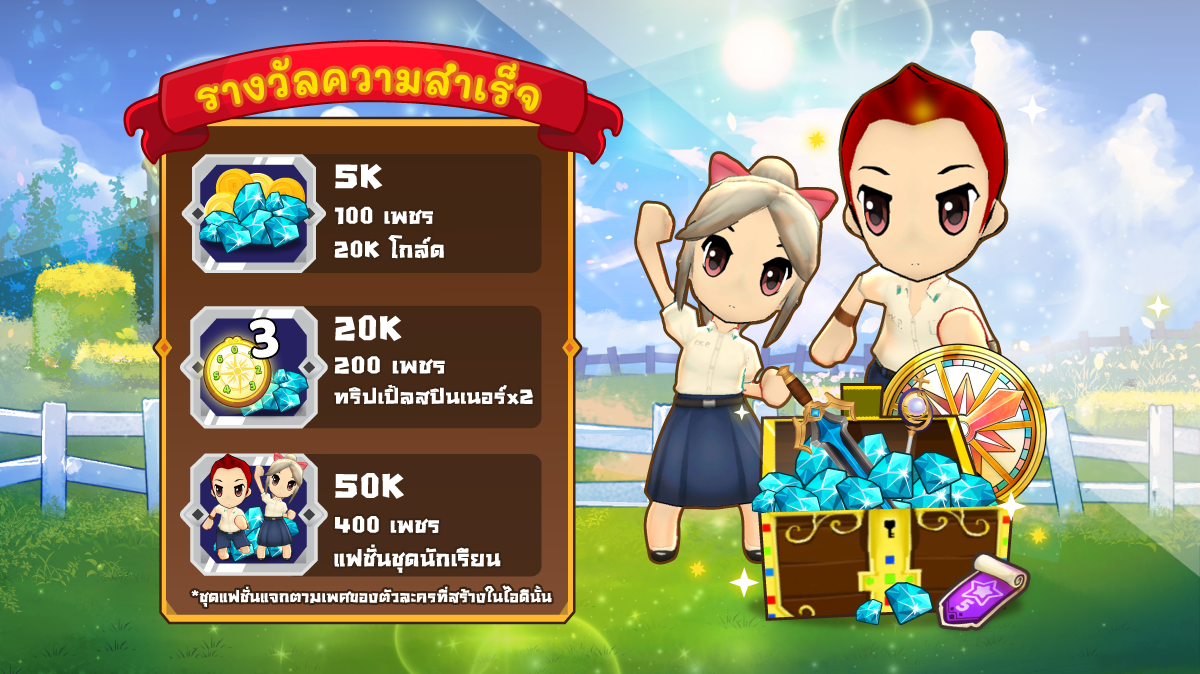 Conditions for receiving prizes
The sum of 5,000 registered users will get 100 diamonds and 20,000 gold.
The total of 20,000 registered users will receive 200 diamonds and 2 triple spinner.
Not just this If the registration has reached 5 people, get it now. Student skin set (A) cool, complete with 400 diamonds
PaKaPow: Friendship Never Ends Board Game mixed with RPG influenced by famous games such as Dokapon, in which players will play the brave from different worlds that the king asked to defeat the evil evil that created chaos in the land. PaKaPow
In which players can choose 4 professions: Mage, Thief, Cleric poverty. Swordman Each profession will have different strengths. As for how to play, players will spin the wheel to gain points and use that point to walk to various points of the map, which will randomly encounter both monsters or events such as being abducted by aliens, encountering Chapman Or meeting a young woman plowing money with rock-paper-scissors (!?) Mixed with beautiful graphics and effects that remind us of the old days While also playing online with friends across the country as well